Our vision
It's time to develop products that combine what was previously impossible: shots, snacks and drinks, ready to go, that feel like they're homemade. That is exactly what we have set ourselves - because for us there is no 'either or'. We invent products that are fresh, vegan and into which only good things go. Food that not only tastes good, but creates moments of pleasure in hectic everyday life.
We do it differently - in such a way that food is finally made for life.
Our current team now consists of more than 20 smart, motivated people with one thing in common: a passion for food and especially for our Kraftling products.
ann
Head of Product Development
Kira
Marie

Alina
Ecommerce & CRM Management
Michelle
Content Marketing Management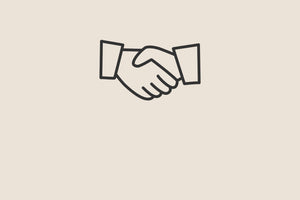 Leo
Luca
Sales Management B2B & NRW
Baris
Jenny
Sales Management Southern Bavaria
Rika
human resource management
Debby
Finance & Business Development Management
Fritz
Max
Do you also want to be part of our team?
Then apply now to us! We look forward to seeing you.
Apply now